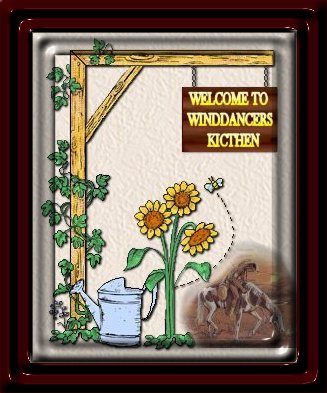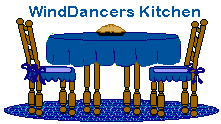 Over the past 35 years I have collected well over 25,000 PLUS recipes from friends , recipe books , newspapers etc. and tried each and everyone of them. Although I can't remember who's recipe is who or where they came from I`ll do my best to give credit to those who recipes I use on the following pages.Over the years I have modified many recipes that are common recipes and have created many of my own,. Please feel free to take what ever recipes you want.The recipes are not in categorically, just alphabetically"example -for blacken catfish,smoked salomn or baked trout-see fish fry recipes.....One thing to remember is to be creative with your cooking and that trial!!and errors!!!!!!! make great recipes. Although I'm not a professional Chef , I do love to cook(I believe I just picked the wrong Profession) , and I do my best work in the "Kitchen". Now I feel I have the toughest critics anywhere MY wife Barb , my Daughter ,my (5) Sons and my truly wonderful (7) Grandchildren and lets not forget my brothers and sisters along with the many friends both ( at our winter and summer homes),that I force....... I mean..... let try my many new creations :)))))) LOL:))))))


Kitchen Prayer
*Help keep the kitchen clean - eat out.*
*Housework done properly can kill you.*
*A clean house is a sign of a misspent life.*
*A balanced diet is a cookie in each hand.*
*Thou shalt not weigh more than thy refrigerator.*
*If we are what we eat, then I'm easy, fast, and cheap.*
*No wife has ever been shot while doing the dishes.*
*My next house will have no kitchen --- just vending machines.*
*A messy kitchen is a happy kitchen, and this kitchen is delirious.*
*Countless numbers of people have eaten in this kitchen and gone on to lead normal lives*

MY DIET PALSM
My appetite is my shepherd, I always want!It maketh me to sit down and stuff myself.
It leadeth me to my refrigerator again and again.In the shadow of the night.
It leadeth me into the path of Burger King for a Whopper,And to the ice cream,
It destroyeth my shape.Yea, though I know I gaineth,
I shall not stop eating,For the food tasteth so good.
The cake and the cookies, they comfort me.When the table is spread before me,
it maketh me drool For I know that I soon shall dig in.As I fill my plate
continuously,My clothes runneth smaller. Surely bulges and ripples shall
follow me All the days of my life And I shall be "pleasingly plump" forever.
Amen, let's eat!
I have created some Spice Mixtures along with some Batter mixes for all types of cooking
that I offer them forsale at a very reasonable price .
check out my

cookie recipes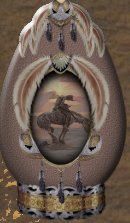 YumYum Recipes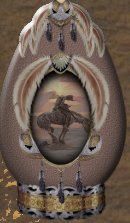 Hersy Choclate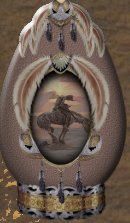 May the Great Creator always fill your heart with joy &
May your basket always be full of harvest
May you always walk in both
Peace and Beauty