.......................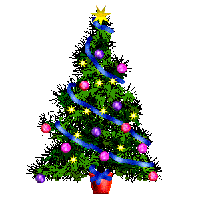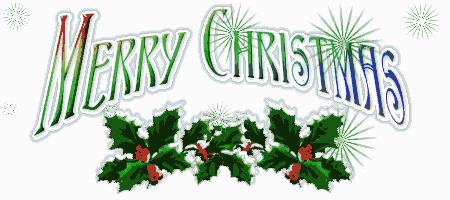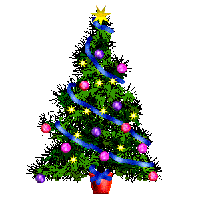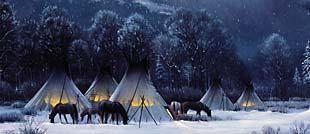 'Twas the night before Christmas, when all through the teepees
Not an wild creature was stirring, not even a horse or it`s ponies;
The moccasins were hung by the smoke hole with care,
In hopes that Giveaway-red-really-bigbelly-man soon would be there;
The children were nestled all snug in their moosehide
(iontenaktorokstha) - beds ,
While visions of (otsikhe:ta) sugar candy danced in their heads;
Mother in her (iontshi`nionhkerokew`ahtha) handkerchief,
and I in my blackwolf night (anon`:waroe) cap
Had just settled down for a (í:ions) long nightly (enkani'ko'shénha) - nap ,



When outside the Teepee there arose such a clatter,
I sprang from the bed to see what was the matter.
Away to the door I flew like lightening,
Tore open the flap and threw up the buffalo skin cover.
The moon shone on the breast of the crust on the snow
Giving it a shine like duct tape to objects dense under brush,
When, what to my wondering eyes should appear,



.

But a miniature (teiontianenhtahkhwa) - sleigh , and sha'te:kon - 8 tiny deer,
With a little old driver, so lively , fast and full of cheer
I knew in a moment it must be the Great Giveaway-red-really-bigbelly-man.
More rapid than bald eagles his coursers they came,
He whistled, then shouted out, and called in a certain way by name;
"Now, Run-along! now, Dancer! now, Dance-along and LiL Dove!
On, Star! on Dreamwolf! on, Thunder and Lightening!
To the top of the (oronhkwe:na') - roof ! at the top of the Teepee!
Now Fly along! Fly to a certain place! Fly upwards!"
.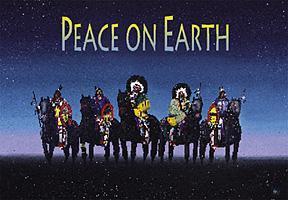 As dry leaves that before the winter canibal monster fly,
When they meet with connection, mount to the sky,
So up to the top of teh teepee, the coursers they flew,
With the tobaggon full of toys, and Giveaway-red-really-bigbelly-man all a new.
And then, in a twinkling, I heard on the the teepee`s roof
The prancing and pawing of each little foot.
As I drew in my hand, and was turning around,
Down the smokehole Giveaway-red-really-bigbelly-man came with a bound.


.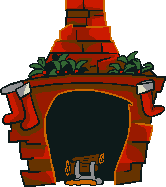 He was dressed all in furs, from head to foot,
And his clothes were all tarnished with ashes and soot;
A bundle of toys he mangiwane on his back,
And he looked like a trader just opening his pack.
His eyes -- how they twinkled! his cheeks how merry!
His red cheeks were like (teiohnionwaron:ton otsi:tsa) - roses
, his nose like a (tawne:'eks )- choke cherry !
His droll little mouth was drawn up like a (a'én:na) bow,
And the beard of his chin was (askara:ken) - white as longknife man;
.
The stump of a (kanèn:nawen) pipe he held tight in his teeth,
And the smoke it encircled his head like a roach headress;
He filled up on frybread as he patted his belly
That shook, when he laughed like a (watenake:tarons - white birch)
birchbark dish of jelly.He was chubby and fat, a right jolly old elf,
And I laughed secretly when I saw him, in spite of myself;
A wink of his eye and a twist of his big head,
As he told me I was safe now I should get back in bed
.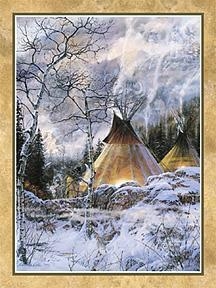 He spoke no Mohawk, but went straight to his work,
And filled all the moccasins; then turned with a jerk,
And laying his finger aside of his nose,
And nodded his head, up the smoke hole he rose;
He sprang to his toboggan, to his deer gave a whistle,
And away they all ran from the place in flight like teh white mans misiles.
But I heard him shout out,
"Merry Christmas to all, And To All A Good Night
and then to my surprise he spoke these words
(Aiá:wen's Ahiaia'taté:riste Ne Shonkwa'iatison Aesata'karí:teke, Aiesatshennonní:hake, Tánon Aión:nise' Ó:ni Aiesatenro'seraká:teke)
May The Great Spirit Bless You All With Health,
Happiness, And Enduring Friendship as he drove out of sight,

Ogen'akwa Okwa're/GoldenBear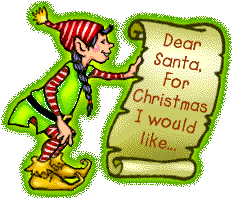 IF YOU ENJOYED MY STORY PLEASE FEEL FREE TO FORWARD
IT ON TO ALL YOUR LOVED ONES AND FRIENDS.
IF YOU WOULD LIKE A COPY OF THIS VERSE

who is this bearded man......
PLEASE !!!!
Email Me
OGEN`AKWA OKWA`RE/GOLDENBEAR